2017 Sigma Delta Pi Awards Ceremony
SIGMA DELTA PI
National Spanish Honor Society
kappa Upsilon Chapter
University of delaware
April 28, 2017
4:00-6:00 PM
2017 Initiation
Ceremony and Awards Reception
Trabant Room 209-211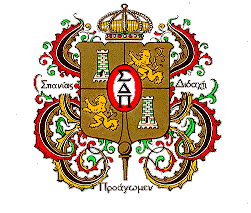 Spanías Didagéi Proágomen
On April 28, 2017, the Spanish Program at the University of Delaware inducted 16 new members into the Spanish Honor Society, Sigma Delta Pi. The festivities were organized and directed by Dr. Jesús Botello. After the pledge, Dr. Gladys Ilarregui read a moving selection of poetry to inspire the initiates and awardees. Brendan Evans also played three lively pieces on guitar, ¨Zapateando¨ by Regino Sainz de la Maza, ¨Recuerdos de la Alhabra¨ by Francisco Tárrega, and ¨El Registro¨ by Antonio Lauro. Following the musical interlude, the outstanding students in our 300 and 400 level courses and our graduate classes were recognized for their academic achievements. Dr. Ásima Saad Maura also made an honorable mention for her student,  Daniel Schaefer, who recently published a book on Spanish grammar, The Concise Guide to Using Spanish Verbs. The new initiates and 2017 award winners are listed below. Congratulations to them all!
A photo gallery, courtesy of Dr. Asima Saad Maura, follows the list of awardees.
SIGMA DELTA PI 2017 INITIATES
Angela Breese
Heather Brody
Brianna Curran
Kaitlyn Diehl
Angela Gandarillas
Klodiana Kastrati
Jacqueline King
Lauren Lamonsoff
Natalie Marchand
Kevin Murphy
Tyler Nolley
Brianna Ramirez
Francisco Reyes Matuz
Bárbara Romero Petidier
Charlotte Talis
Chelsea Wiener
SIGMA DELTA PI AWARDS
Sigma Delta Pi Book Award
The National Spanish Honor Society honors the new initiate majoring in Spanish major with the highest cumulative index.
Recipient: Jacqueline King (3.975)
Awards for Excellence in Spanish Studies
Best Graduate Student Essay
Awarded for the best essay by a graduate student in Spanish Studies. Recipient:
Kevin Murphy for his essay "Las mentiras del padre: Rebelión y memoria histórica en El cuarto de atrás y La mitad del alma" written under the direction of Professor Joan Brown.
Best Essay in Upper-division Hispanic Literature and Culture Courses
Awarded for the best essay in an undergraduate upper-division course in Hispanic literature.
Recipients:
Julia Johansson for her essay "Magia: su significado en la Edad Media" written under the direction of Professor Cristina Guardiola.
Eric Holleran for his essay "Una Mirada al misterio de Los maravillosos olores de la vida" written under the direction of Professor Cindy Schmidt-Cruz.
Best Essay in Hispanic Literature Survey Courses
Awarded for the best essay in an undergraduate survey course in Hispanic literature. Recipient:
Isabella Lurie for her essay "La naturaleza en "El hijo" por Horacio Quiroga y "No oyes ladrar los perros" por Juan Rulfo" written under the direction of Professor Persephone Braham.
This entry was posted in Polyglot, Student Awards and tagged Fall 2017 Polyglot, Spanish.