Ms. Jissell Martínez Receives "She's On Her Way" and "Community Impact Motivator" Awards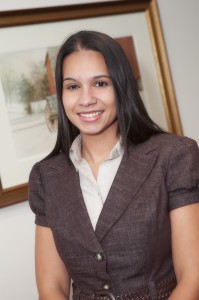 Ms. Jissell Martinez, Business Administrator for DLLC, has received the Delaware Commission for Women's prestigious 'She's On Her Way Award.' This award recognizes the achievements of young women making a real difference in Delaware."
While participating in the 39th annual Hispanic Day Parade in Wilmington in September, Jissell was also presented with the Community Impact Motivator Award by the committee that organizes the parade and festival.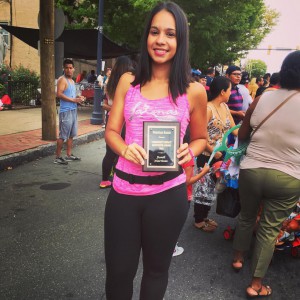 ​
Among her many achievments, this past June, along with another fellow UD alumni, Jissell established the Delaware chapter of a national organization called Latinas In Motion, Inc. Latinas In Motion is a free, national, non-profit fitness and running organization that encourages, inspires, and empowers women to live their best lives by adopting healthier lifestyles and taking care of the individual self. Heart disease is the #1 killer of Latinas in the U.S. Latinas have high risk factors leading to heart disease such as diabetes, obesity, many of which are related to physical inactivity. Latinas In Motion creates an atmosphere to fight against these statistics by fostering a community of women living healthier lifestyles. The group lives by a "no woman left behind" mentality and welcomes all women to join their movement regardless of race, ethnicity, age, or running abilities.
Since the chapter was established in June 2015, this group has become the fastest growing chapter with over 300 women that are part of the Delaware chapter of Latinas In Motion. With the help of social media, they have been able to create a space to stay connected and motivate one another. On Saturday mornings Jissell leads a free "Wake Up and Work" body circuit workout, and on some evenings during the week days she leads running meetups where she trains women to run and helps prepare them for participating in races.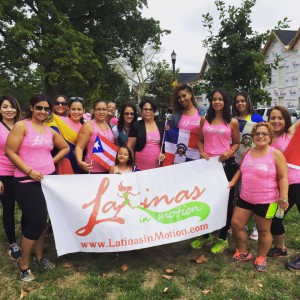 This entry was posted in Faculty/Staff Notes, Grants/Awards, Polyglot and tagged Fall 2016 Polyglot, Staff.