Digital Rome: Visualizing Urbanism on Roman North Africa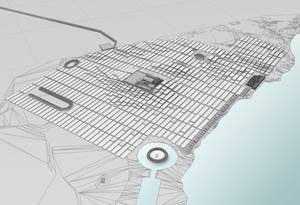 On March 3, 2016 Dr. Thomas Morton, Visiting Assistant Professor in the Growth and Structure of Cities Department at Bryn Mawr College, spoke on ancient Roman architecture and urbanism in North Africa. As Rome conquered the Mediterranean, provincial cities were endowed with recognizably Roman structures, including temples, basilicas and amphitheaters, whose architecture informs public building to this day. Dr. Morton argued that this proliferation has been interpreted as deliberate cultural domination, but digital modeling of the great towns of Roman North Africa–like Hannibal's Carthage–suggests that the Romans created monumental public architecture that responded to each town.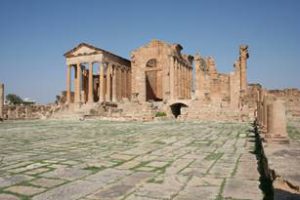 Dr. Morton has excavated in Italy and Tunisia and has received teaching awards from the Association for Collegiate Schools of Architecture and the American Institute of Architects – Arizona Chapter. This lecture was sponsored by the Ancient Greek and Roman Studies Program in the Department of Languages, Literatures and Cultures.
This entry was posted in Invited Lectures, Polyglot, Special Events and tagged Ancient Greek and Latin, Fall 2016 Polyglot.