Dr. Annette Giesecke, The Mythology of Plants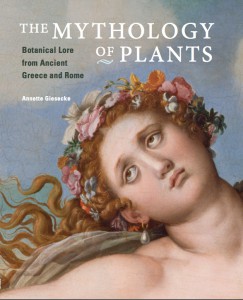 Dr. Annette Giesecke, The Mythology of Plants: Botanical Lore from Ancient Greece and Rome (Los Angeles: J. Paul Getty Museum, 2014). The Mythology of Plants focuses on the fascinating topic of plants in Greek and Roman myth. The author, an authority on the gardens, art, and literature of the classical world, introduces the book's main themes with a discussion of gods and heroes in ancient Greek and Roman gardens. The following chapters recount the everyday uses and broader cultural meaning of plants with particularly strong mythological associations. These include common garden plants such as narcissus and hyacinth; pomegranate and apple, which were potent symbols of fertility; and sources of precious incense including frankincense and myrrh. Following the sweeping botanical commentary are the myths themselves, told in the original voice of Ovid, classical antiquity's most colorful mythographer.
This entry was posted in Books Published, Polyglot and tagged Ancient Greek, Ancient Greek and Roman Studies, Fall 2015 Polyglot, Latin.