LLCU Fall 2016 Courses Taught in English
LLCU Fall 2016 Courses Taught in English
Satisfy University and College breadth, Second Writing, and multicultural requirements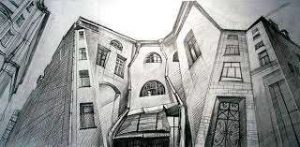 LLCU 327: St. Petersburg in Russian and Soviet Literature in Translation (3 Credits)
Prof. Julia Hulings, MWF 10:10AM – 11:00AM
Come explore Peter the Great's "Window to the West" through the works of well-known Russian authors such as Dostoevsky, Gogol, Pushkin, Bely and Solzhenitsyn. Decide for yourself, as the authors did: Is St. Petersburg the intolerable whim of an eccentric and overly ambitious tsar who settled a malarial swamp in the far north, or is it an enchanting muse, full of contradictions and beauty, to which one feels repeatedly obliged to return? The city Dostoyevsky called "the most abstract and premeditated city in the whole world" repulsed and excited authors during its 300 year history. It has survived natural disasters ranging from flood, famine, and disease, to man-made strife in the form of civil war, Stalinist purges, and an epic Nazi siege. Though it has suffered identity crises, undergoing numerous name changes and competing with Moscow as the favored center of government, Petersburg retains a beloved place in the soul of many Russians. This great city has generated its own spirit in literature and art and has taken on a life of its own; join us on a sweeping and memorable journey to know this "Venice of the North"!
No prerequisite. This course is taught in English. Honors sections also available. Satisfies the Group A (Creative Arts and Humanities) and Second Writing Requirement.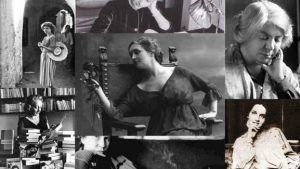 LLCU 329: Italian Women Writers II (3 Credits)
Dr. Laura Salsini MWF 1:25PM – 2:15PM
This course will address the development of female discourse in the poetry, plays, short stories, and short novels of 20th Century Italian women. The class emphasizes the works that best represent the myriad of women's voices in the past century. Not all authors subscribe to a feminist ideology, but their works share an interest in issues that concern women, including motherhood, gender roles, relationships between men and women, sexuality, and female friendship.
Note: Honors students will conduct in-depth research project focusing on particular figure or theme touched on in the course.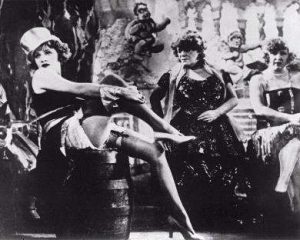 LLCU 320-010/080: Berlin in Literature and Film (3 Credits)
Dr. Ester Riehl MWF 1:25PM – 2:15PM
The city of Berlin has long stood at the center of Germany's political and social turmoil. Its architecture remains a physical symbol of Prussia's rise to power and still contains remnants of Hitler's mad plans for a German Empire. The wall that cut the city in half became the central symbol of the Cold War, and since then city has reinvented itself again as the capital of a reunified Germany. We'll examine the history and image of Berlin through literary texts and films ranging from 19th to the 21st centuries. Students will write 5 short essays as well as midterm and final exams.
Honors students will read one additional text (to be decided by student and professor) and then write about that text in a sixth essay.
Satisfies 'Group A' Arts and Science breadth requirement.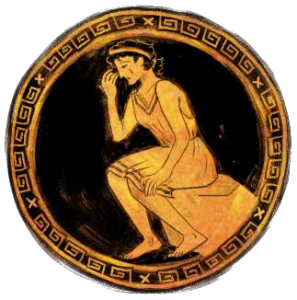 LLCU 322/WOMS 322 Greek Tragedy (3 Credits)
Dr. Annette Gieseckc, TR 2;00-3:15 PM
 Love and lust; murder and madness; violence and vengeance; incest and incantations; witches and warriors; prophets and princes; gods, ghosts, and goddesses…ancient Greek tragedy has all this and more.
This course is a survey of ancient Greek tragedy and the society that produced it. Among the topics covered will be: the cultic origins of theatrical performances, the nature of Greek theaters and ancient theatrical production techniques, religion and drama, women in tragedy, tragic heroism, myth and tragedy, and the relation of tragedy to (ancient) contemporary politics.
Plays read include the Bacchae, Medea, Oedipus the King, and Antigone.
There are no restrictions and no prerequisites for this course. It fulfills the "Group A" requirement.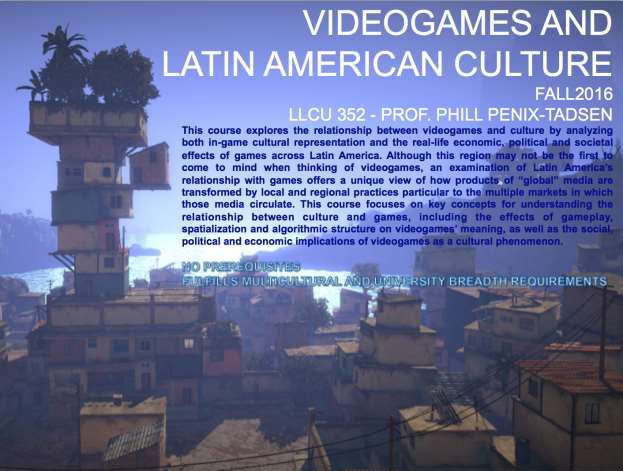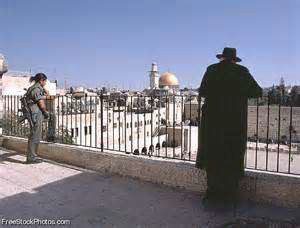 LLCU 345-101/080; JWST 345-010/080 Modern Israel: History and Culture (3 Credits)
Dr. Eynat Gutman, TR 11:00-12:15 PM
Interested in the study of modern Israel's history and culture? This course will enlighten you in many ways: what are the origins of Zionism? Who is an Israeli Sabra? How did factors and
events like the Holocaust and the Arab-Israeli conflict shape the Israeli society of today? Taught in English, the course will address such questions. Through historical background and the study of film and literature, we will try to arrive to an understanding of this complex culture. The course focuses mainly on the period between 1880s-1980s.
No knowledge of Hebrew is required; the course is taught in English, and is discussion- intensive.
Fulfills group B requirement (both A&S and University), and multicultural requirement.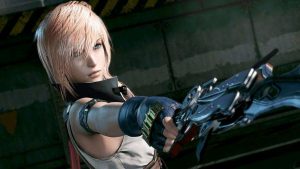 LLCU 351-010/080: Videogames and Japanese Culture (3 Credits)
Dr. Rachael Hutchinson, TR 12:30-1:45 PM
This course aims to acquaint students with the major genres of videogames produced by Japanese development companies, as well as the major critical approaches taken by academics to the study of those games. Issues for discussion include the dominance of console platforms
in Japan as opposed to online or PC gaming; different approaches to the roleplaying game taken by Nintendo and Square Enix; and problematic representations of gender and race in specific game texts. We will examine theoretical terms like 'immersion' and 'identification' and see how these apply to different styles of play, specifically the roleplaying game (RPG), binary combat or fighting game (BCG), and first-person shooter (FPS). We will examine the role of graphics and dimensionality in immersion, especially the effect of increasingly realistic environments. The importance of the cutscene will be examined in contrast to the opening cinematic sequences of attract mode, as well as graphic representation in the normal field of play. Performance will be examined in terms of arcade games and the arcade roots of many contemporary games, with particular reference to Guitar Hero and Rock Band on the Nintendo Wii and the creation of doubled space.
During this course, students will be expected to log a certain number of hours playing game texts from different genres in the Games Lab in Morris Library. We will be using games developed for the PlayStation 2 and 3, including games from the following series: Final Fantasy, Virtua Fighter, Tekken, Metal Gear Solid, Soul Calibur, and Katamari Damacy. Case studies of particular game developers will include the visionaries Hideo Kojima and Tetsuya Nomura.
Honors students will have the opportunity to complete a research essay on a topic related to the course content.
Prerequisite(s): None. Honors credit available.
LLCU 321-010/080  Chinese Literature in Translation: ANTI-HEROES IN CHINESE LIT (3 Credits)
Dr. Jianguo Chen: TR 12:30-1:45PM
This course introduces students to the image of anti-heroes in modern Chinese literature, a counter-tradition endemic to the heroic discourse in the main stream of Confucian orthodoxy and the ideology of socialism. Through studying the literary representation of various types of anti-heroes: the aesthete, the self-abandoned, the marginal woman, the estranged, the defeated, the superfluous, the social outcast, etc., the course examines the trajectory of a modern anti-hero literature, one that was born of modern Chinese writers' endeavor to search for an individual "self" vis-à-vis a collective identity. The course demonstrates how the sociopolitical conditions of modern China have shaped this anti-hero literature and how societal transformations have yielded value alternatives. The comparative perspective the course adopts will enable students to have a better understanding of how the literary representation of anti-heroes is historicized and contextualized. Selected films will be shown to complement and enhance such study.
Prerequisite(s): None.
The course satisfies Group A requirements.
LLCU 332-010 Arabic Literature in Translation (3 Credits)
Dr. Ikram Masmoudi, TR 11:00AM – 12:15PM
Explores special topics in Arabic literature, particular themes and writers to be announced,e.g., The Thousand and One Nights, Arab women writers, Iraqi women's fiction, war novels.