Black Girl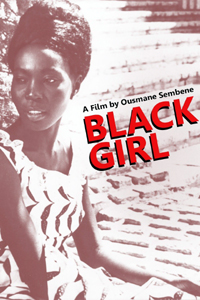 Call Number: Digital Video
Alternate Title: La noire de...
Year: 1966
Director: Ousmane Sembène
Duration: 65 mins
Language(s): French
Subtitle Language(s): English
A Senegalese woman is eager to find a better life abroad. She takes a job as a governess for a French family, but finds her duties reduced to those of a maid after the family moves from Dakar to the south of France. In her new country, the woman is constantly made aware of her race and mistreated by her employers. Her hope for better times turns to disillusionment and she falls into isolation and despair. The harsh treatment leads her to consider suicide as the only way out.
Ousmane Sembène was one of the greatest and most groundbreaking filmmakers who ever lived, as well as the most renowned African director of the twentieth century—and yet his name still deserves to be better known in the rest of the world. He made his feature debut in 1966 with the brilliant and stirring Black Girl. Sembène, who was also an acclaimed novelist in his native Senegal, transforms a deceptively simple plot—about a young Senegalese woman who moves to France to work for a wealthy white family and finds that life in their small apartment becomes a prison, both figuratively and literally—into a complexly layered critique of the lingering colonialist mind-set of a supposedly postcolonial world. Featuring a moving central performance by M'Bissine Thérèse Diop, Black Girl is a harrowing human drama as well as a radical political statement—and one of the essential films of the 1960s.