Dreams of Hind and Camelia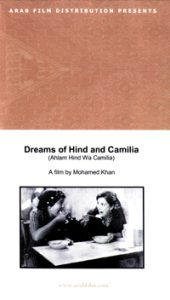 Call Number: ARBFFD1
Alternate Title: Ahlam Hind Wa Camilia
Year: 1989
Director: Mohammed Khan
Duration: 110 mins
Language(s): Arabic
Subtitle Language(s): English
Hind and Camilia are two housemaids who are overworked by their employers and mistreated by their male relatives. After many misfortunes and disappointments, they decide to strike out on their own.
Dreams of Hind and Camilia is a well-acted slice of social realism that offers a convincing portrayal of the brutality and hopelessness that mark the lives of Cairo's poor, especially its women, who exist on the lowest rung of the Egyptian social ladder.
With this film, Mohamed Khan has crafted a unique piece of Egyptian feminism that seems downright radical in its suggestion that Hind and Camilia can find in each other what a male-dominated culture refuses to give them.  The two housemaids weave a friendship which invents a whole new relationship, a whole new family together, just the two of them, a sisterhood unusual in Arab Cinema.