Goodbye, Children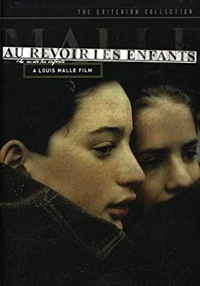 Call Number: Digital Video
Alternate Title: Au revoir les enfants
Year: 1987
Director: Louis Malle
Duration: 104 mins
Language(s): French
Subtitle Language(s): English
In 1943, Julien (Gaspard Manesse) is a student at a French boarding school. When three new students arrive, including Jean Bonnett (Raphael Fejto), Julien believes they are no different from the other boys. What Julien doesn't know is that the boys are actually Jews who are evading capture by the Nazis. While Julien doesn't care for Jean at first, the boys develop a tight bond — while the head of the school, Père Jean (Philippe Morier-Genoud), works to protect the boys from the Holocaust.
The film centers on the friendship of these two 12 year old boys, Julien Quentin and Jean Bonnet.  Julien's father is always absent at his factory; his glamorous mother wants him safely away from Paris, and sends him by train to a Catholic school for rich children. Here he will find priests and teachers he respects, and classrooms where the students actually seem happy.
One day after Christmas, a new student arrives: Jean.  Of course the others pick on the newcomer, and Julien joins in. Sometimes at that age fights are a form of expressing friendship, and often enough they end in laughter. They both love to read. Gradually, through a series of signs so subtle the other boys never pick up on them, Julian learns that Jean is concealing a secret. Is it the way he avoids questions about his family? The fact that he doesn't recite the prayers with everyone else, and skips choir practice? Julien notices that when Jean kneels at the altar rail, the priest quietly passes without giving him a communion wafer. In Jean's locker, Julien finds a book from which the name has not entirely been removed. The name is Kippelstein.