Location: Neubrandenburg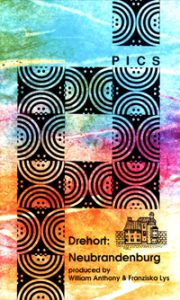 Call Number: GERDOCDRE1
Alternate Title: Drehort: Neubrandenburg
Year: 2002
Director: William Anthony, Franziska Lys
Duration: 60 mins
Language(s): German
Subtitle Language(s): English
This professionally-produced documentary shot on location in Neubrandenburg, Germany, offers viewers a fascinating human perspective on daily life in post-Wende Germany.  Nine short portraits of citizens comprise the video.  Drehort: Neubrandenburg is unusual in that is directed specifically at language learners.
The film documents the lives of people formerly imprisoned behind what the world called the Iron Curtain. Through the kaleidoscope of daily life we see how people are transformed by the political change that is the reunification of Germany. For some these changes created prosperity and laughter, for others hardship and the taste of their own tears. Many left. But many stayed, too.
In these moving personal accounts we uncover hope for a city that stood the test of time, stoic pride and optimism and a realistic view of tomorrow. The stories etch into our minds the stark reality of the changes political freedom and economic opportunity bring us all. Drehort: Neubrandenburg demonstrates clearly once again: what unites us will always be more powerful than what divides us.