Religion in Roman Life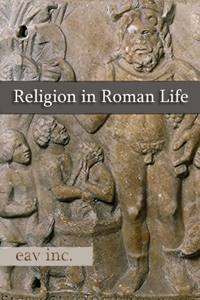 Call Number: ANCDOCR1, Digital Video
Alternate Title: None
Year: 1989
Director: Educational Audio Visual Inc.
Duration: 17 mins
Language(s): Classics
Subtitle Language(s): None
Follows the development of Rome's religion from the early days of the Republic to the period of the Empire.  Examines the large number of foreign religions that supplanted Rome's traditional state religion and that helped in the later establishment of Christianity.