Shall We Dance?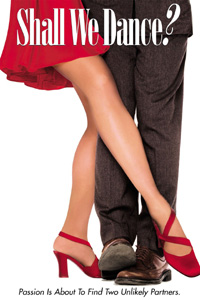 Call Number: Digital Video
Alternate Title: Sharu wi Dansu?, ダンス?
Year: 1997
Director: Masayuki Suo
Duration: 136 mins
Language(s): Japanese
Subtitle Language(s): English
Successful middle-aged accountant Shohei Sugiyama (Koji Yakusho) has a loving wife (Hideko Hara) and a beautiful daughter, but for some reason feels unfulfilled with his life. One night, while riding his commuter train home, Sugiyama spies a beautiful woman, Mai Kishikawa (Tamiyo Kusakari), dancing in a window. Entranced by her beauty, Sugiyama tracks the woman to her dance studio and signs up for ballroom dance lessons in hopes of reinvigorating his mundane existence.