Siena Winter Session Group Attends Italian Television Show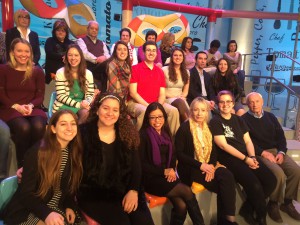 On Febr. 2, 2016 the Siena, Italy Winter Session group attended to the Rai 1 (Italian National television show): La prova del cuoco.
The host mentioned the name of the UD and thanked the students for being there. It was an exceptional experience for the students!
This entry was posted in Polyglot, Study Abroad Feature and tagged Fall 2016 Polyglot, Italian.