Robert Pritchard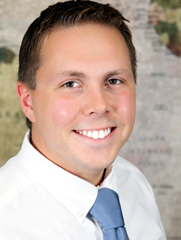 77 E. Main Street
Room 200
Newark, DE 19716
(302) 831-0286
rpritch@udel.edu
Courses Taught
LRC Hours

Day
Time
T
11:00 A.M. - 12:00 P.M.

Biography:
Robert Pritchard is a Spanish Graduate Student pursuing a M.A. in Spanish Language and Literature at the University of Delaware. He graduated from the University of Delaware in 2016 with a B.A. in Spanish Language and Literature and Political Science. As part of his studies, he has traveled extensively. Most recently, he spent time in Cuba while working on his Master's Thesis. Robert currently teaches SPAN 106 and serves as the President of FLLAGS, a Graduate Student organization. After completing the M.A. program, he hopes to continue his education with the ultimate goal of earning a Ph.D., focusing on the intersections between literature, politics and economics.
Degrees:
This entry was posted in Graduate Students.