Tomás McCone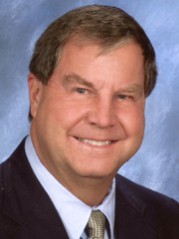 Director: Language Resource Center
Assistant Professor of Spanish
30 E. Main Street
006A Jastak-Burgess Hall
Newark, DE 19716
(302) 831-6551
tmccone@udel.edu
Courses Taught
LRC Hours

Day
Time
M
2:00 P.M. - 3:00 P.M.

Biography:
Tomás McCone is Director of the Language Resource Center and Assistant Professor of Spanish with the Department of Languages, Literatures and Cultures whose area of interest is the use of technology in Second Language Acquisition and Pedagogy. He has developed and taught courses in pedagogy such as the one entitled "Technologically Enhanced Language Learning" as well as courses in Spanish including "Spanish Conversation" and "Spanish Phonetics and Phonology".
Professor McCone is skilled in web site development, both conventional and data driven and has experience with PHP programming in application to MYSQL database creation, population and access, both of which he used to develop the original Foreign Languages and Literatures web page. His skills in digital video editing extend to DVD conversions from PAL to NTSC and menu accessed DVD productions from original digital footage.
Professor McCone assists with the Language Education program by serving on the Language Education Committee. His latest work involves the development of expertise in syllabus design and pedagogically effective materials preparation in addition to Second Language Assessment.
Degrees:
Ph.D., Applied Linguistics (SLA), The University of Delaware
M.A., Theoretical Linguistics, The Pennsylvania State University
M.A., Spanish Literature, The Pennsylvania State University
Publications:
Martínez-Lewis, A. & McCone, T. (2000). Siempre Adelante – Cuaderno de ejercicios y Manual de laboratorio, Boston, MA: Heinle & Heinle.
This entry was posted in Faculty.