Amy Shore (BAFLL Spanish 1993)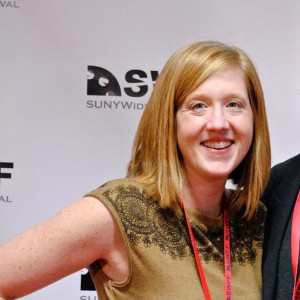 My commitment to the University of Delaware's Department of Languages, Literatures and Cultures began in my first semester (Fall 1989) when a representative of the department came to the entry level Spanish class that I was taking to recruit students "new" to foreign language study in winter session study abroad programs. I was intrigued but knew my family couldn't afford to send me. But my professor reached out to me, suggested I apply and request a scholarship. That personal intervention changed my life dramatically. I received a scholarship and traveled to Granada, Spain, marking the first time I had left the tri-state area of Delaware-Pennsylvania-Maryland!
Two years later, Dr. Judy McInnis offered me another extraordinary opportunity: to participate in a summer scholar program sponsored by the Honors Program during which I was able to conduct original research with her. Again, the personal guidance from the faculty in the department took me onto a path that I didn't know existed: the wonder of original research in the humanities.  A year after that, Dr. McInnis encouraged me to apply to present at an international conference on foreign language and literatures. She then drove me across country to Cincinnati to make the presentation.
There's a theme here: As a first generation college student, I had the desire to succeed but had no idea how to navigate the world of college and beyond. UD's DLLC guided me in ways that opened up futures I could never have imagined. After graduation, I went on to earn my PhD in Cinema Studies at New York University where I focused on culture and media studies. I supported myself during graduate studies by working full time for a public education reform initiative in New York City that was located in East Harlem—a predominantly Spanish-speaking neighborhood. Today, I'm Associate Professor of the Cinema and Screen Studies program at SUNY Oswego where we integrate world cinemas throughout our curriculum. The best part about my current position is that the majority of our students are first generation college students—just like I was at UD. Every day, I am guided by the genuine commitment, warmth and rigor that faculty at UD's DLLC provided to me as I help the next generation learn to use cinema as their "language" to engage and shape cultures worldwide.
This entry was posted in Alumni Column, Polyglot and tagged Fall 2016 Polyglot, Spanish.