Making Up!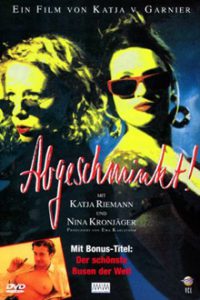 Call Number: GERFFABG1
Alternate Title: Abgeschminkt!
Year: 1993
Director: Katja von Garnier
Duration: 70 mins
Language(s): German
Subtitle Language(s): English
An original satire about women of the 90s in search of the men of their dreams. Franzy believes she's through with men, but desperately needs new amorous story lines for the comic strip she writes for a newspaper. So she observes her friend Maischa struggling to satisfy her need for love with someone who simply knows how to install her new shelf. Since Klaus demands too much attention, she sets her eyes on the good-looking footballer Rene.  Meanwhile, Franzy who doesn't have much time or interest in dating has somehow managed to land what seems like the perfect man, a fellow who neither has a self-esteem problem nor goes around puffed up with arrogance and who is amusing and beguiling.