Shadow Warrior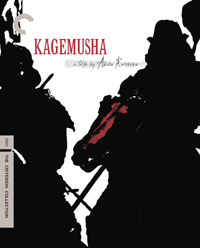 Call Number: JAPFFK3
Alternate Title: Kagemusha, 影武者
Year: 1980
Director: Akira Kurosawa
Duration: 180 mins
Language(s): Japanese
Subtitle Language(s): English
Shadow Warrior is set in the Sengoku period of Japanese history and tells the story of a lower-class criminal who is taught to impersonate the dying daimyō Takeda Shingen to dissuade opposing lords from attacking the newly vulnerable clan. Kagemusha is the Japanese term for a political decoy, literally meaning "shadow warrior". The film ends with the climactic 1575 Battle of Nagashino.
Akira Kurosawa's lauded feudal epic presents the tale of a petty thief (Tatsuya Nakadai) who is recruited to impersonate Shingen (also Nakadai), an aging warlord, in order to avoid attacks by competing clans. When Shingen dies, his generals reluctantly agree to have the impostor take over as the powerful ruler. He soon begins to appreciate life as Shingen, but his commitment to the role is tested when he must lead his troops into battle against the forces of a rival warlord.
When Shingen dies, a peasant thief is called upon to impersonate him, and then finds himself haunted by the warlord's spirit as well as his own ambitions. In his late color masterpiece Kagemusha, Akira Kurosawa returns to the samurai film and to a primary theme of his career—the play between illusion and reality. Sumptuously reconstructing the splendor of feudal Japan and the pageantry of war, Kurosawa creates a historical epic that is also a meditation on the nature of power.